January has been known for a month when we set ourselves in the action mode. Right off the bat, when the clock strikes midnight on December 31st, we jump right into a month of challenges, gym memberships, "New Year, New Me" headlines everywhere. But what if we were to take a pause instead?
For the second year now, we invite you to spend January differently. Join the Mindful Goal Setting Series. Set the foundation for a successful, mindful and relaxing start to the new year.
After all, January should be a celebration for the time we win back to think about ourselves, of what we want to stop, start and continue in the upcoming months.
While every day offers an opportunity to 'start' or 'improve' - there is something that just makes psychological sense about using January to reflect and implement changes for the future.
Join us during the Mindful Goal Setting over the next 4 weeks to contemplate what you've learnt from 2021, in a way that will serve your growth in 2022. Defy the status quo with Sphere and start this year differently.
Signup for the free Sphere account in January and receive the 2022 Mindful Goal Setting Workbook Created by Sphere Founder Devon Brooks.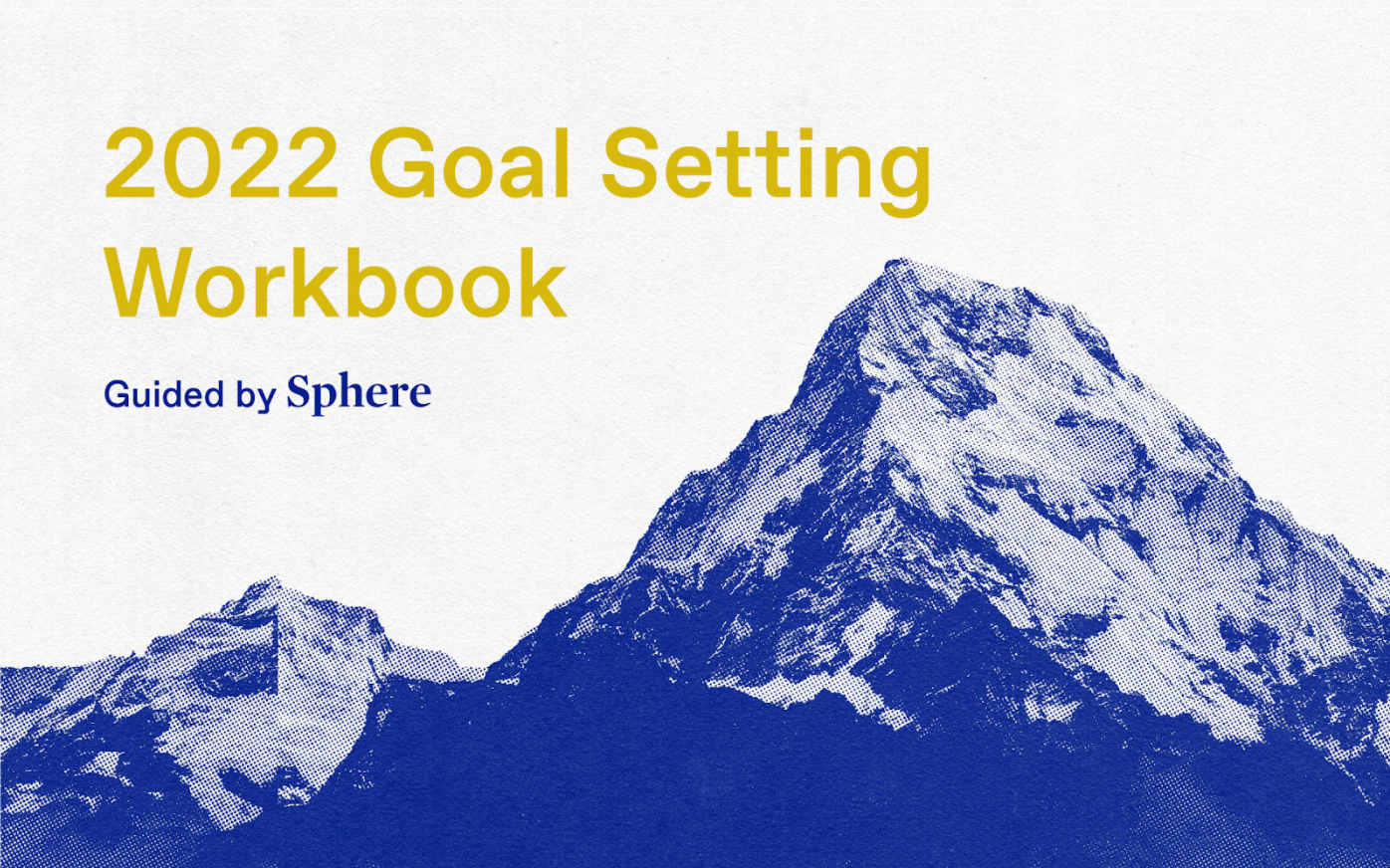 ✨ Bonus: It's easier and more fun with the support, accountability and camaraderie of an encouraging group of fellow Spherians. Head over to Sphere.Guide Instagram. Share your thoughts, reflections and goals. Tag @sphere.guide for a chance to win two hours of coaching with Sphere Guides (worth $279).
---
To receive your free Mindful Goal Setting Workbook:
Download the Sphere app on Google Play Store or Apple Store
Create a free Sphere account.
You will receive the workbook right to your mailbox, in our welcome email.